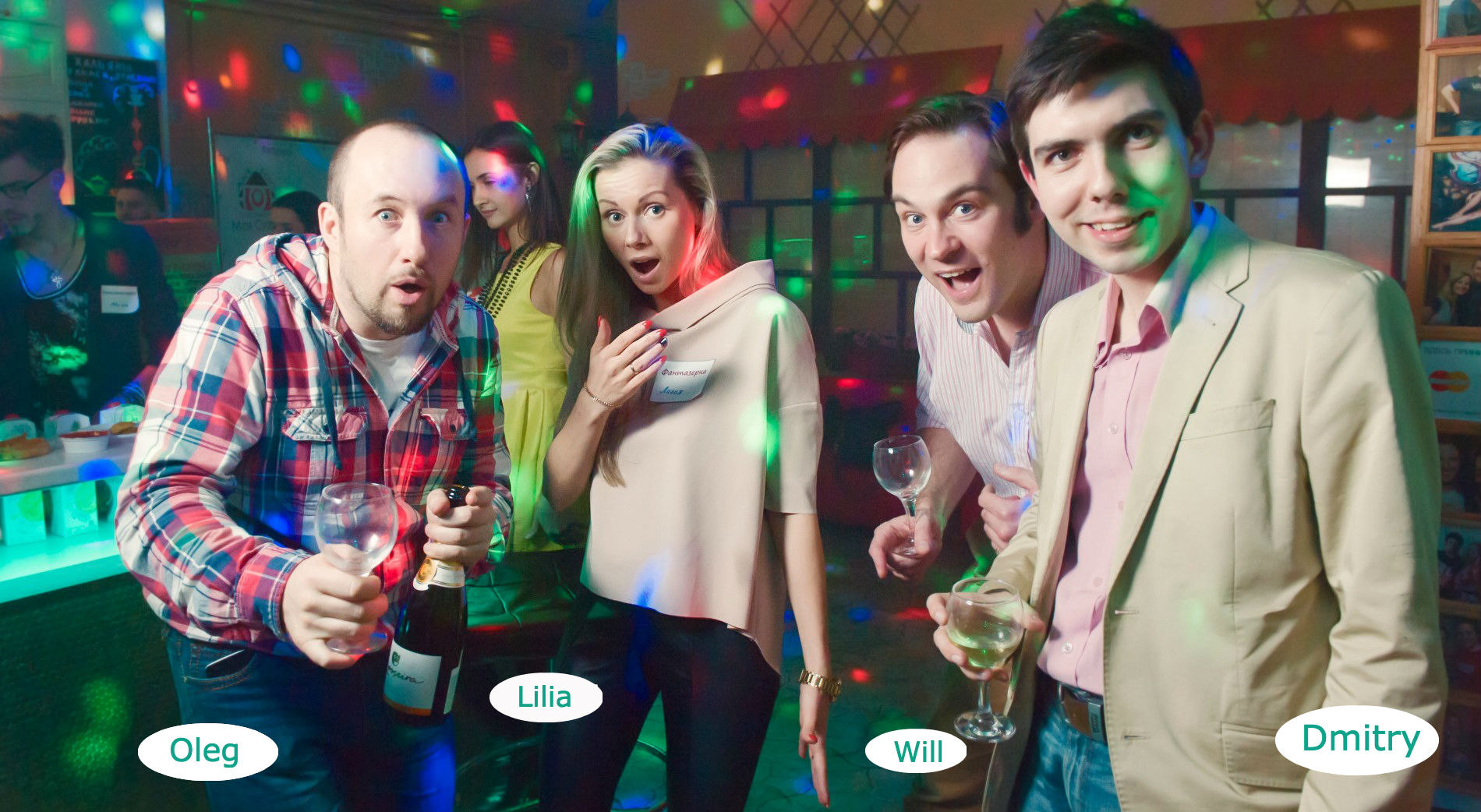 We help you find a venue for your event, be it a party, training session or presentation. With SpeedRent, the process is quick and reliable. Finding a venue takes just a few minutes. Everything you see here will be consistent with reality: your chosen venue will be free at the time you booked, all the furniture and equipment you were expecting will be there, and there will be no hidden charges.
Why we created SpeedRent
We created SpeedRent so you can step through any door and bring as many guests as you want.
Oleg: "I believe there's a venue for even the wackiest events, you just need to find it. And we're here to help." Our catalogue has it all: from lofts to palaces and attic spaces to rooftops. And that's just the beginning. SpeedRent has helped to convert a number of large industrial facilities in downtown Moscow which now play host to events and parties.
Dima: "Details are important. Style is important." Brick-walled lofts or wooden cottages. Large windows overlooking a river or small windows peeking out into a forest. Parquet dance floors, carpets, extra lighting, soundproofing, dancing poles, beer taps, or bubble machines. We have search filters for all of these. And that's why you won't have to compromise when it comes to choosing a venue.
Will: "Life happens today." We all know that most of our lifelong dreams can be achieved within a week. Many people dream of having a big house and throwing a party with all their friends. People wait years to find their perfect place and then spend the next couple of decades repaying the bank for the privilege. Don't put it off! Throw that party in your dream house now! Who knows, maybe one day will be enough to fulfil that dream and propel you towards your next goal.
Lilya: "We believe that people rank above robots. It is the person who designs and creates a venue that makes its atmosphere." We also know that a good venue owner is key to your party's success. We help our owners grow professionally, develop their event organization skills and communicate more effectively with customers. Whatever the time, night or day, we'll be here to help you find the best venue, friendly venue owners, event organizers and caterers, and organize delivery and rental of equipment. We'll also be happy to discuss your event idea with you and help you work out how best to organize it.
Where the idea came from
After a failed offline attempt to create an educational entertainment centre, Oleg Vorobyev and Dima Kabin devised SpeedRent in 2011.
Dima: "Daily negotiations with those who wanted to book the venue took up a lot of time. Many of them would just cancel meetings with no prior notice or subject us to many hours of discussion about an hour-long booking. So we thought: wouldn't it be great if somebody did that work for us?"
Oleg: "Before that, we'd been active venue bookers ourselves. We searched for new and interesting venues for our parties, concerts and educational events. If you've ever done that, you know how time-consuming the search and negotiations can be."
SpeedRent started up on April 1, 2012, with just 15 venues - owners who had agreed to publish their full schedules and prices. It's always scary to disclose information. We would like to thank them for trusting us. We continue to grow thanks to our many brave and open venue owners, who now total over 900 in Moscow and St. Petersburg. Interested in working with us?  Get in touch!